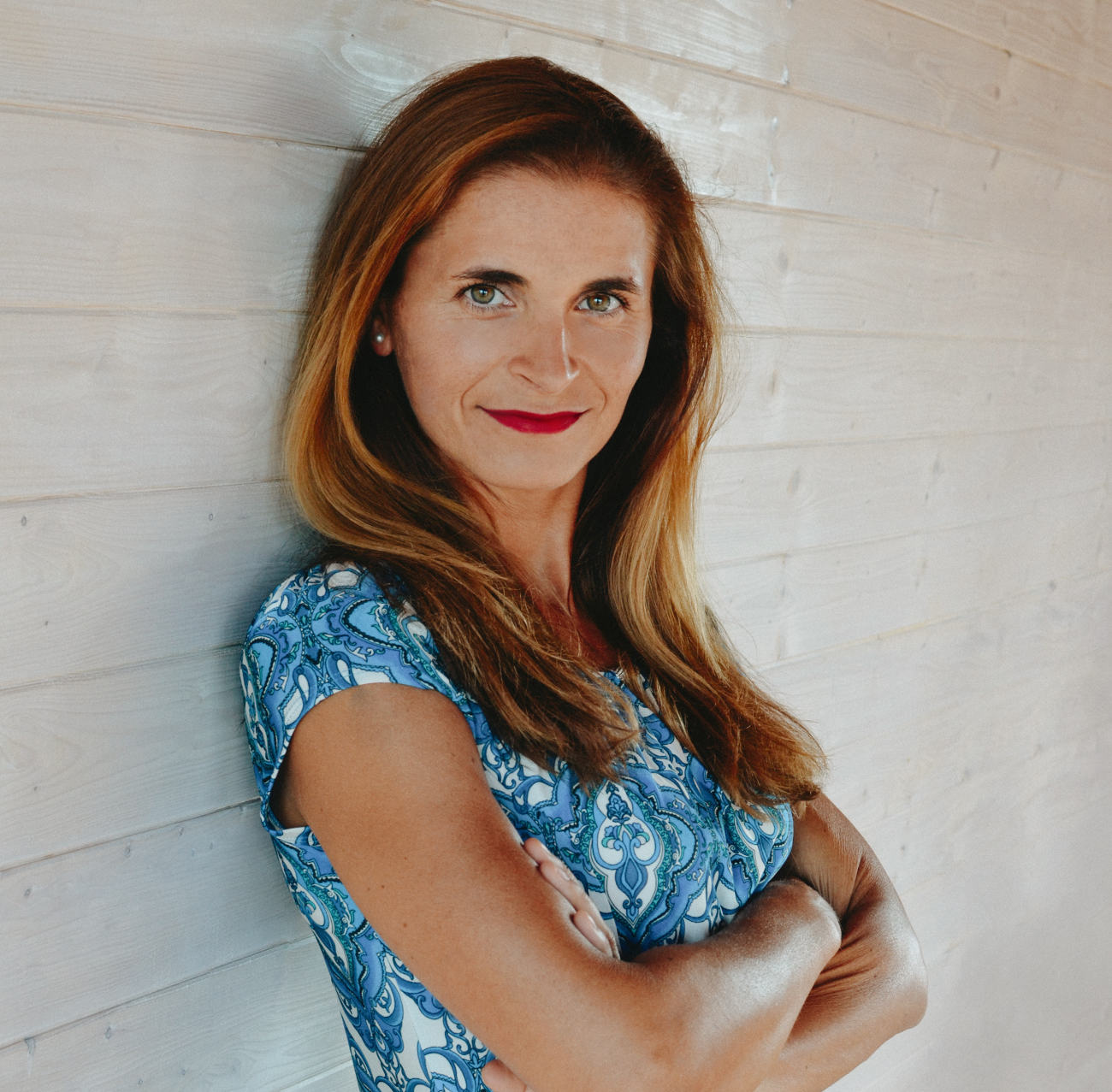 My personal story of why I became a nutritionist & yoga teacher
Finding my life purpose, inner peace, happiness, and most importantly, the secret to optimal Health & Wellbeing took me nearly 20 years. As most nutritionists do, I had a history of health issues.
Since childhood, I suffered from overeating & weight problems.
Moreover, since my twenties, I suffered from abdominal pain, IBS and constant bloating. It had a massive impact on my social life as well as my mental and emotional wellbeing.
I thought it must have been some gastrointestinal disease, but the conventional medical approach didn't work, and the medication made me sick.
I would try every existing elimination diet. I thought I was eating healthily; however, that extreme obsession with raw food, high fiber & exotic superfood made my symptoms even worse. The stress at university and vigorous exercise routine didn't help either.
In my thirties, after giving birth to two kids, renovating a house and having a full-time job, the situation got even worse. On top of all the gastrointestinal issues, I also developed skin issues — perioral dermatitis to be specific.
Constant stress & high cortisol levels caused hormonal imbalance, blood sugar imbalance, sleep issue and nearly led to burnout.
Finally, I contacted a nutritional therapist, and her advice was life-changing. After 11 years of constant stomach pain & bloating, I was able to heal my gut, improve my energy levels and get a good night sleep.
All of that just in 3 months! As a bonus, I lost 6 kg without dieting.
I was so amazed by the power of nutrition and the biochemistry, so I decided to quit my corporate job, and at the age of 35, I enrolled on a level 6 diploma course at the College of Nutrition and Health in London.
I spent 4 years learning about the science of personalized nutrition and the impact of food on our Health & Wellbeing. During my personal and professional journey, I also explored other pillars that play a role in overall Wellbeing:
• Mental
• Physical
• Emotional
• Nutritional
• Behavioural
• Spiritual
Such factors are all interconnected.
If you want to achieve sustainable transformation, it is necessary to uncover the unconscious thoughts, patterns & limiting beliefs and often challenge the fixed mindset.
Self-discipline, self-awareness and most importantly, self-love are equally important aspects of Wellbeing.
I became a certified yoga & meditation teacher, and I often incorporate spiritual wisdom into my programmes.
I finally found what I was looking for: my life purpose, inner peace, happiness, and most importantly, the secret to optimal Health & Wellbeing.
"I love what I do, and I do what I love!"
I have a dream job where I can help others to achieve their optimal health and sustainable lifestyle routine without deprivation.
If you want to find out more about my services, please schedule a free 30 minutes call with me.
Book your FREE 30-minute call!
Learn the key habits to optimal Health & Wellbeing !