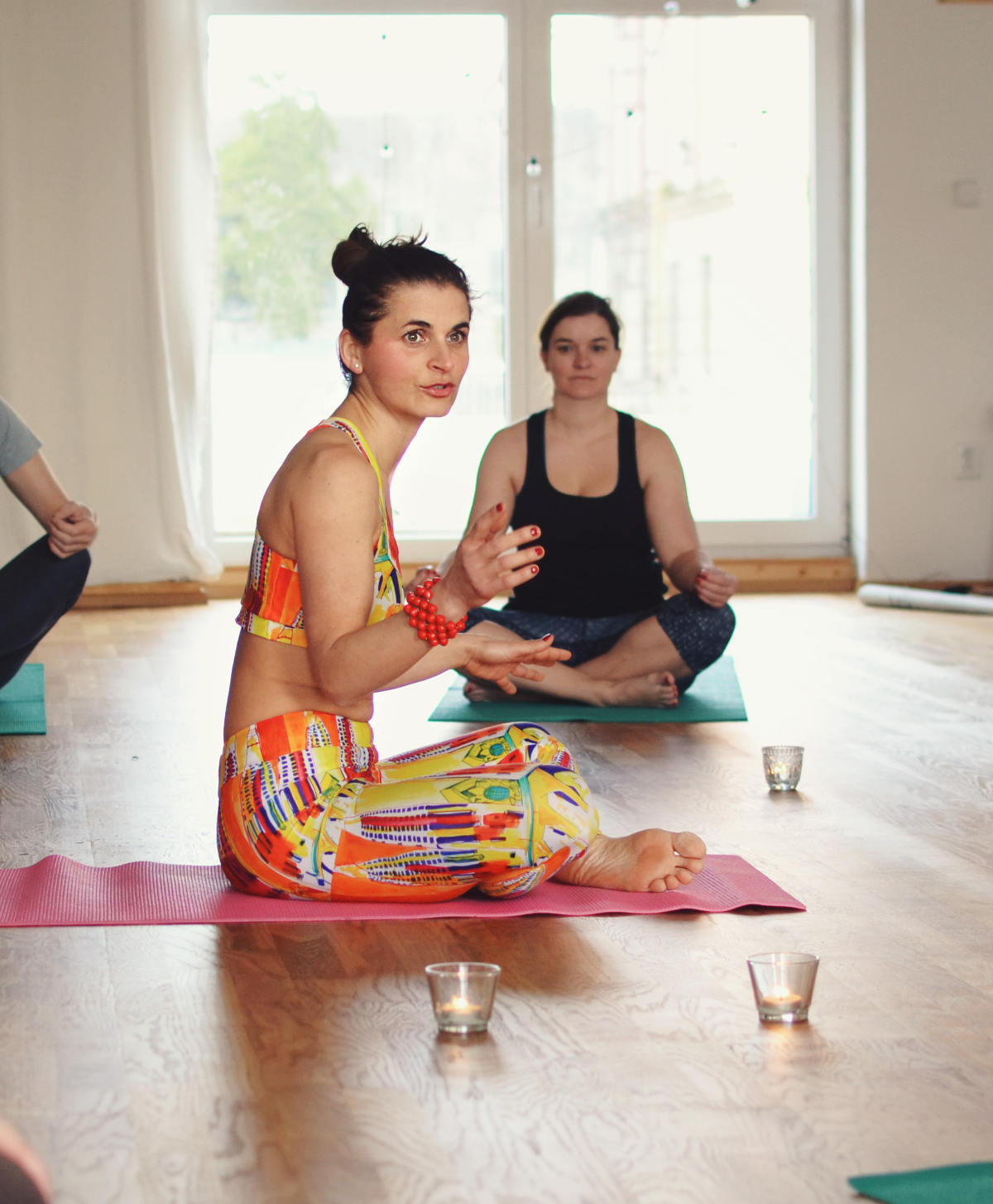 CORPORATE & PRIVATE
YOGA CLASSES
"The body affects the mind & the mind affects the body, nothing is in isolation"
Have you tried yoga but found it boring? No action? Too slow? Crazy mantra chanting and time-wasting Shavasana at the end of the practice?
I used to escape the class before the final relaxation as I considered it a waste of my time. Little did I know about different yoga styles and the benefits of breathing and stillness.
With yoga, it is like with music. There are many different styles (classical, techno, R&B, rock) and different bands. You need to listen to many songs before you find what you like or need at that moment.
Yoga has also many styles (Vinyasa, Hatha, Kundalini, Ashtanga) and many yoga teachers too.
What are the main benefits of yoga?
reduced stress
improved posture
relief from back pain & stiffness
stronger immune system
increased focus & clarity
improved digestion
increased flexibility
improved memory & concentration
improved breathing
That sense of calmness and inner peace after the yoga class is worth it. The physical benefits are amazing too.
If you feel intimidated by your inflexibility and yogic terminology. I highly recommend 5 to 10 private classes so that you learn about your unique needs and find out where you stand in terms of your physical strength.
Are you tempted? Schedule a FREE discovery call and let's see if I can help you.
YOGA BENEFITS
It is scientifically proven that the feedback mechanism between the limbic system and autonomic nervous system has an impact on physiological and neurological changes.
Yoga gives you a chance to rest your head from the daily demands of your life & focus on the present moment.
HERE & NOW!

I teach a modern Western approach to traditional yoga that helps to build flexibility, strengths and prevent injuries.
Do you need a sequence of long-held, passive stretches that de-stress & work muscles & fascia?
Do you prefer a dynamic Vinyasa style sequence with strength-building poses and music that makes you flow?
Vinyasa flow is a breath-synchronized movement.
It can induce the type of consciousness when you are fully absorbed and highly focused on what you are doing, so you forget all about time and space.
Scientists call it the state of flow & mindfulness.
MORNING YOGA
Even if you're tired upon waking and your motivation level is low, a morning yoga practice will make you feel more awake and alive.
Specific postures such as sun salutations, backbends and twists build your energy levels up so that you can flow through the day with ease.
LUNCH YOGA
Lunch yoga is ideal for people with busy lives & quick brains who want to switch off and allow space & time for mindfulness.
During the class, you will recover your energy and activate your "rest & digest" nervous system so that you can digest and absorb your lunch after the class.
AFTER WORK YOGA
Stiff neck, tightness across the upper back, compression of your spine and lower back?
The evening class is ideal for those who want to counteract the effects of sitting all day.
Yoga works against the degeneration of tissues & bones.  Through the multi-directional movement of stretching, compressing & twisting the tissues & muscles, you are allowing blood, fluids & energy to flow more freely throughout your body.
ARE YOU LOOKING FOR PERSONALISED SPORTS & NUTRITION SESSIONS?
Book a private coaching session combined with Sports Nutrition advice to maximize your success in achieving your goals.
WHEN?
06:00 - 08:00  |  MORNING YOGA
12:00 -14:00     |  LUNCH YOGA
17:00 -19:00     |  EVENING YOGA
WHERE?
A Meeting Room with some privacy is perfect!
The size of the space depends on the number of people; you can estimate 2m² per person.
Equipment: Yoga mat & chair
Dress code: comfortable clothing
Duration: 45 minutes to 60 minutes for regular classes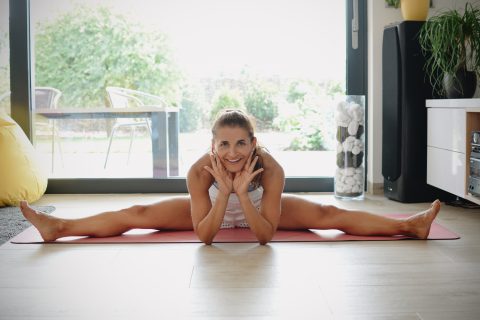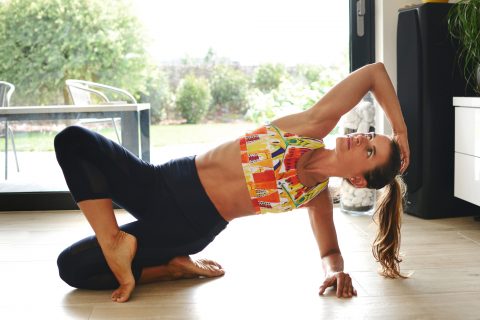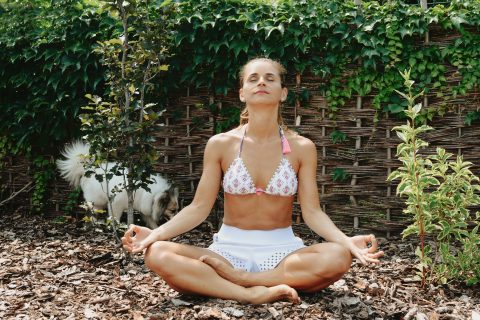 "I started with private yoga classes with Blanka, and now I progressed to Blanka's group training sessions ( body toning and Vinyasa yoga). She is excellent! She is full of energy, always in a good mood, which is exactly what you need after a long day at work.

Private classes speak for themselves, but Blanka is giving you all the attention also in the group classes correcting your posture, providing modifications and she always reminds you to inhale and exhale! Join the group, you will not regret it!"
Zrinka Spajic
"I've been doing Blanka's Vinyasa yoga and body toning classes for several years.

She is an amazing teacher; full of energy, and she pushes us to give our best.

I love her classes, and I feel a lot more flexible and toned. I can only recommend it!"
Nathalie Amaral
"I have been attending Blanka's Yoga and Body toning classes since February 2019 and I am extremely glad that I found her! As well as being an excellent yoga teacher and helping me to improve my posture and alleviate general aches and pains, I have also benefited greatly from her experience as a health nutritionist. Following a major surgery earlier this year, I consulted Blanka for nutritional advice to help speed up my recovery and get me back on track with healthier eating habits and my general wellbeing. The personally-tailored plan that she provided me with after my Nutrition Consultation has really worked wonders. My recovery has surpassed my Dr's expectations and I feel much more energetic and positive. As well as being a food and yoga guru, Blanka is also extremely knowledgeable on food supplements and has given me some great advice (as well as lots of useful tips!) on which ones to take and exactly when to take them in order to get the maximum benefits for both body and mind. Thank you, Blanka!"
Sarah Longhurst
"Blanka is my go to person for any nutrition or lifestyle advice. Her knowledge from a holistic perspective is incredibly thorough and accurate. Her understanding of the body, fundamental nutritional health and wellbeing means that she can assess your unique and individual issue in a way that enables you to act immediately. She really takes the time to consider what's best for you and is always on call to respond to any follow up questions you might have. Blanka has become a key figure in the holistic approach to my wellbeing."
Laurie Nouchka
"Thanks to Blanka I understood that perfection doesn't exist and it is impossible to avoid everything that we should but little changes add up to great results. I was able to lose 6 kg over in 3 months without any yo-yo effect. I also improved my sleep patterns and my mood increased significantly. Blanka was honest and I felt comfortable with her advice. Thank you!"
Martina Kubesova
"Blanka's knowledge, compassion and immense support helped me to understand my body and my mind. The choices that I make each day and the impact it has on my energy levels. My digestion improved and I don't feel bloated every afternoon ( as I used to for years).

I  can't recommend Blanka highly enough!"
Marketa Sochova