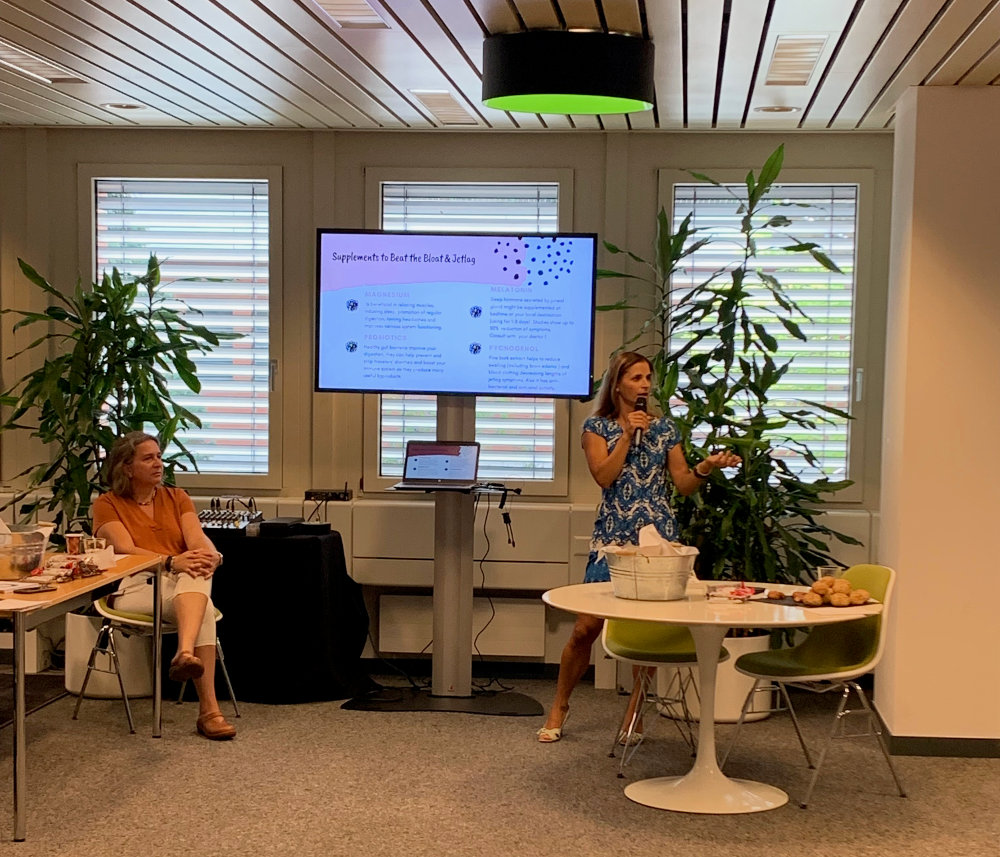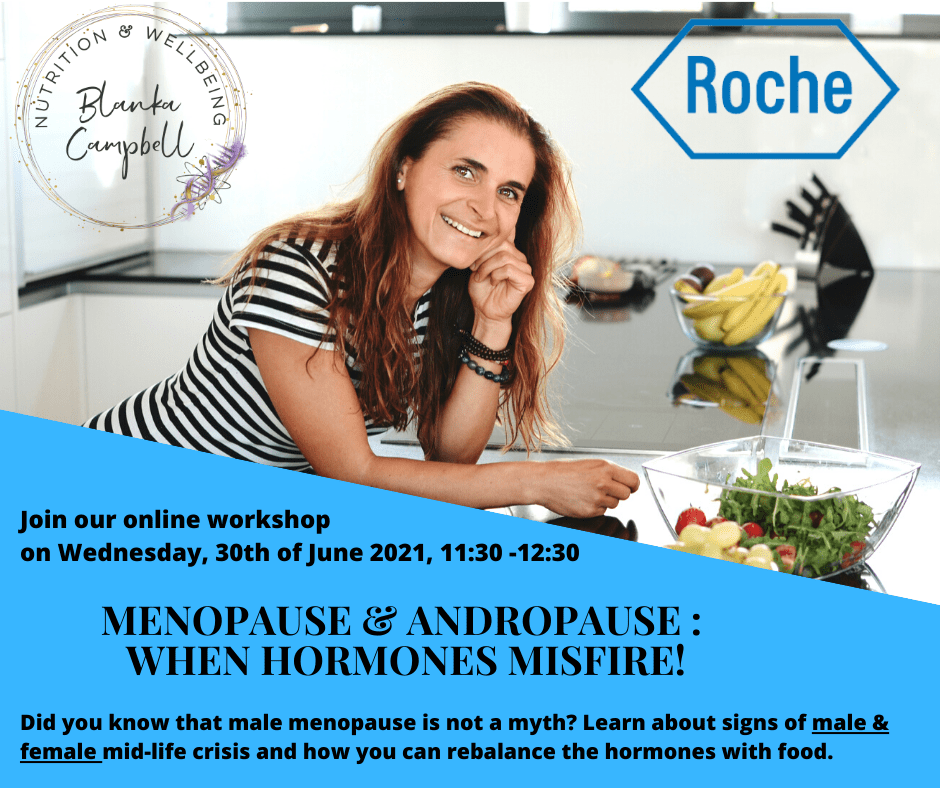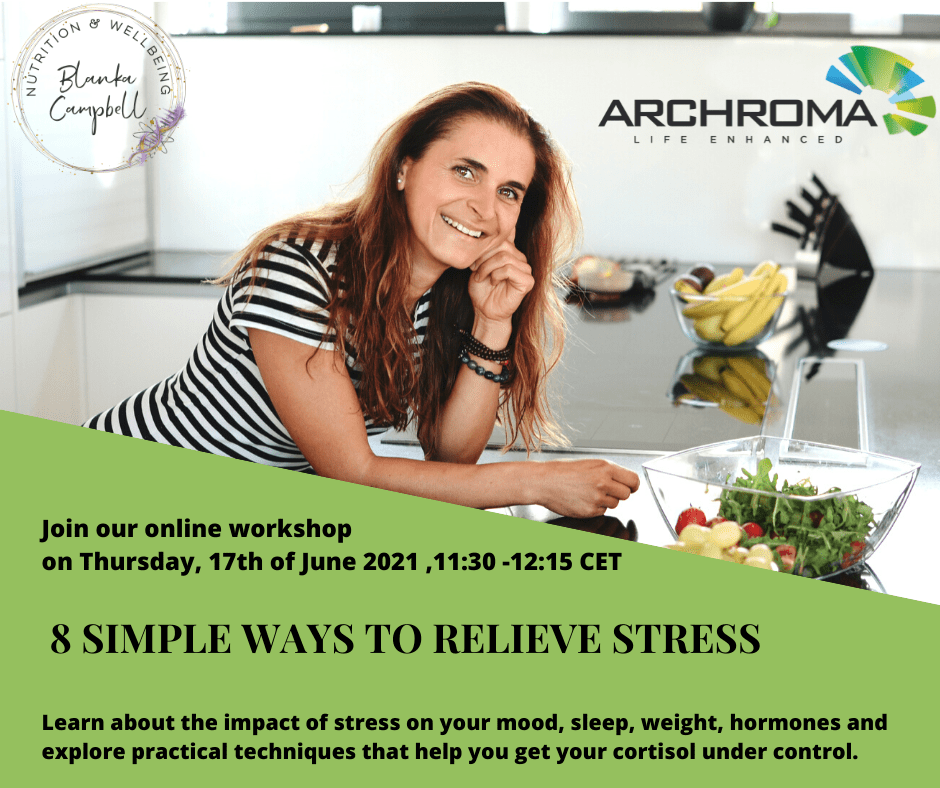 CORPORATE HEALTH & WELLBEING PROGRAMMES
"If you can't explain it simply, you don't understand it well enough"
– Albert Einstein
How can I help you improve your workplace initiatives?
I provide science-based and sustainable Health & Wellbeing programmes which encourage and educate employees to make lifestyle changes so that they can perform better in professional and private life.
The main focus is on the prevention of chronic diseases and the promotion of a more balanced professional and personal lifestyle.
I empower people to take full responsibility for their health, and I motivate them to make long-lasting changes with simple & sustainable tools.
I engage the audience through inspiring storytelling and visual images during the interactive presentations and workshops.
I break down complex biochemical processes and mechanisms into a simple language so that they have a clear understanding and strong reasons to transform their lifestyle habits and create a ripple effect on their family, friends and society.
Why should you organize exciting, educational workshop in your company?
Health & Wellbeing programmes attract new employees and become a valuable recruitment tool due to a competitive and exceptional benefits scheme and social responsibility policy focused on guiding employees to be the best version of themselves, personally & professionally, and supporting optimum performance.
Does your company want to support the following areas?
mindful culture
employees' mental and emotional state
reduce stress
reduce absenteeism
increase productivity
increase motivation
improve energy & mood
Together we can design structured Health & Wellbeing programmes.  Curious to find out how? Let's talk.
I attended one of Blanka's interactive workshops. All the information were eye-opening, so I took it a step forward and scheduled a private consultation. Blanka was very professional, kind and patient with all my questions. Thanks a lot!
Judit Both
I can highly recommend Blanka for her nutrition advice. She helped me to organize my kitchen with healthier food for my kids to avoid taking to much sugar in their meals. Even it was not so easy to persuade my kids not eating their regular cereals, she gave me many tips & tricks for better breakfast and snacks. I will definitely join your other workshops!
Interactive Nutrition Workshops
Viera Muller
I'm very happy to have met Blanka and have worked with her for my wellbeing. Thanks to Blanka I have changed my food strategy, that lead me to be and feel healthier, besides losing a few kg. She is super knowledgeable and also discloses her sources, and is always ready to provide answers to any questions. I recommend working with Blanka for any stress, hormonal or other food imbalance, and if you want to become a healthier you!
Weight Loss Programme
Virginia Sica
Blanka is highly experienced and an excellent coach and teacher. She comes straight to the point and knows, how to communicate the essential information concisely. Thank you!
Philip Stul
I can't recommend Blanka highly enough. She is incredibly knowledgeable about good nutrition and she is full of practical ideas for simple and healthy recipes for busy families. Her cookery and nutrition classes are really enjoyable and I always come home feeling inspired to start cooking!
Helen Claire Hart
Blanka is a very professional and warm nutritionist. She gives good suggestions on how to change your health by better diet and mood control. She is a very optimistic and cheerful person. I feel happy every time I see her.
Anita Shen
Blanka is a passionate highly trained Nutritionist and well-being expert. She brings high energy and wealth of knowledge combined with a positive attitude to support healthy behaviour changes. She will be a great asset as a speaker and coach to any organization willing to foster employee's well-being. If you want to learn more on an individual basis, you can directly book one of her workshops full of science-based insights related to Stress, Well-being and Nutrition!
Anne-Lise Ducournau Lichtenberg
After seeing a number of nutritionists who were not able to solve the health issues I came across Blanka´s profile and I joined her 21-day restart programme. Blanka´s extensive knowledge and experience revealed the route cause of my issues. Since following personalised food and supplement plan I started to feel better. Blanka´s intensive support and advice were far beyond my expectation. I cannot praise Blanka and her work enough. Simple, science-based and sustainable strategies are priceless.
Renata Vargova
I went through a 21 days program with Blanka. It's been amazing how many new things I could find out during this time and how easy it turned out to be to put in practice all the theory I've learnt from her. After the first days I was already looking forward to finding out more and more. Blanka is very focused, she's enjoying her work and make it very simple for you to understand even the most complicated processes in your body. She will help you make the best choices for your health. The impact of her program is seen and felt incredibly.
Vera Nicola
I had the pleasure to benefit from Blanka's knowledge and experience for 21 days during the Nutrition & metabolism program. Not only I have learned a lot and had immediate positive results but I also had the chance to benefit from Blanka's energy, positive attitude and the continuous willing to expand the knowledge. Thank you, Blanka! I enjoyed and valued every single session!
Iuliana Ciuca
Blanka proves great knowledge, determination and energy to motivate people to follow on healthy habits and introduce healthy food in our daily food! She gives reasoning and explanation on suggestions she has, she gives personalized tips, so you understand why and the consequences. She makes you like to leave in a healthy way! I really liked to work with Blanka and following her advice, without much effort, I felt better every day! Thank you!
Silvia Nita
The 21-day personalised programme with Blanka was the best investment of my life. I used to exercise a lot yet I kept putting the weight on. It was very frustrating for me. I tried many diets but gained 10 kg over the course of 2 years. My blood results showed hight cholesterol levels and I used medicaments for high blood pressure. I downloaded Blanka's free Ebook and the mistake regarding excessive exercise caught my attention. After the initial consultation, I understood where I go wrong. My goal was to lose 10 kg and learn how to cook quick meals, what is the exact portion sizes so that I don't feel hungry and I improve my endurance. The programme delivered more than I expected. I didn't know anything about hormones and enzymes, carbs or the importance of protein in every meal. Blanka breaks down complicated biochemistry into simple and entertaining language. I lost 10 kg and I still keep them off. I also reduced blood pressure medication and I sleep like a baby. I highly recommend it!
Zdenek Danek
I am truly and ever so grateful for Blanka because of two different reasons. I am 36 years old, a vegetarian yogini. I don't fight with digestion problems, or other illnesses, neither overweight. I always considered myself a healthy person. Until my body just got fed up, gave me a notch and made me realize: that I am actually not. I turned to Blanka because suddenly I started to experience excessive hair loss and I got very scared. My bad eating habits, the tendency of overeating were not my first concerns, as we all have those (right?) at a certain point on a certain stage in our lives. Certainly, I didn't think that these are in fact linked. After seeing my blood results, Blanka immediately pointed out: I was starving my own cells, because of the extreme lack of protein in my body. After the personalized consultation she provided the appropriate supplements, plenty of recipes and a meal plan, telling me exactly what to eat and when. She told me in a very direct but loving way, what I was doing/eating wrong. And this is what I needed. After one week I've already started to see changes regarding my eating habits: I had no cravings. And that's a biggie when you are a woman. Blanka has incredible knowledge, but that's not what makes her an exceptional professional in nutrition. What does is her passion towards helping people to heal themselves. It's not just that she knows, what she talks about, but she is able to put herself into everyone's shoes because she's been there too. The second reason why I can't thank her enough for is giving me the inspiration to evolve on my own journey… Her enthusiasm, passion and big heart make her who I call: a real Healer.
Zuba Erika
If you only read the first visible line – I can 100% recommend Blanka! I was diagnosed with systemic lupus which is an autoimmune disease affecting not only joints but possibly also organs. The only solution offered to me by the Rheumatologist was conventional medicine while I knew that nutrition is a proven way to improve just about any disease. I chose Blanka by recommendation from a colleague and also because I saw that she herself had suffered from problems and this was the reason she became a nutritionist – who better to ask if you are ill yourself? I booked the 21-day program and I am amazed at the tangible results. Not only did Blanka give me detailed expert advice on my illness, went through the blood test results with me, detailing what the different values meant and what we can do about it, she also provided me with much scientific information and background, a food/shopping plan (getting started and organized is the hardest part, really). She also considers your mental state and wellbeing and it's not hard to open up with her easygoing and cheerful personality. I am happy with a new lifestyle and grateful to Blanka to have supported me so well in taking these first steps.
Kea Tunnell
Whether you are looking to balance your weight or improving your habits and energy, Blanka is the best choice to help you as she knows what she is doing. I love that she has all the expertise and her holistic approach is perfect for the results you're looking for. She is always available for any doubts that may arise. She is very clear and really takes the time to understand your specific case. Thanks, Blanka
Fernanda Sandoval
"I started with private yoga classes with Blanka, and now I progressed to Blanka's group training sessions ( body toning and Vinyasa yoga). She is excellent! She is full of energy, always in a good mood, which is exactly what you need after a long day at work.

Private classes speak for themselves, but Blanka is giving you all the attention also in the group classes correcting your posture, providing modifications and she always reminds you to inhale and exhale! Join the group, you will not regret it!"
Zrinka Spajic
"I've been doing Blanka's Vinyasa yoga and body toning classes for several years.

She is an amazing teacher; full of energy, and she pushes us to give our best.

I love her classes, and I feel a lot more flexible and toned. I can only recommend it!"
Nathalie Amaral
"I have been attending Blanka's Yoga and Body toning classes since February 2019 and I am extremely glad that I found her! As well as being an excellent yoga teacher and helping me to improve my posture and alleviate general aches and pains, I have also benefited greatly from her experience as a health nutritionist. Following a major surgery earlier this year, I consulted Blanka for nutritional advice to help speed up my recovery and get me back on track with healthier eating habits and my general wellbeing. The personally-tailored plan that she provided me with after my Nutrition Consultation has really worked wonders. My recovery has surpassed my Dr's expectations and I feel much more energetic and positive. As well as being a food and yoga guru, Blanka is also extremely knowledgeable on food supplements and has given me some great advice (as well as lots of useful tips!) on which ones to take and exactly when to take them in order to get the maximum benefits for both body and mind. Thank you, Blanka!"
Sarah Longhurst
"Blanka is my go to person for any nutrition or lifestyle advice. Her knowledge from a holistic perspective is incredibly thorough and accurate. Her understanding of the body, fundamental nutritional health and wellbeing means that she can assess your unique and individual issue in a way that enables you to act immediately. She really takes the time to consider what's best for you and is always on call to respond to any follow up questions you might have. Blanka has become a key figure in the holistic approach to my wellbeing."
Laurie Nouchka
"Thanks to Blanka I understood that perfection doesn't exist and it is impossible to avoid everything that we should but little changes add up to great results. I was able to lose 6 kg over in 3 months without any yo-yo effect. I also improved my sleep patterns and my mood increased significantly. Blanka was honest and I felt comfortable with her advice. Thank you!"
Martina Kubesova
"Blanka's knowledge, compassion and immense support helped me to understand my body and my mind. The choices that I make each day and the impact it has on my energy levels. My digestion improved and I don't feel bloated every afternoon ( as I used to for years).

I  can't recommend Blanka highly enough!"
Marketa Sochova