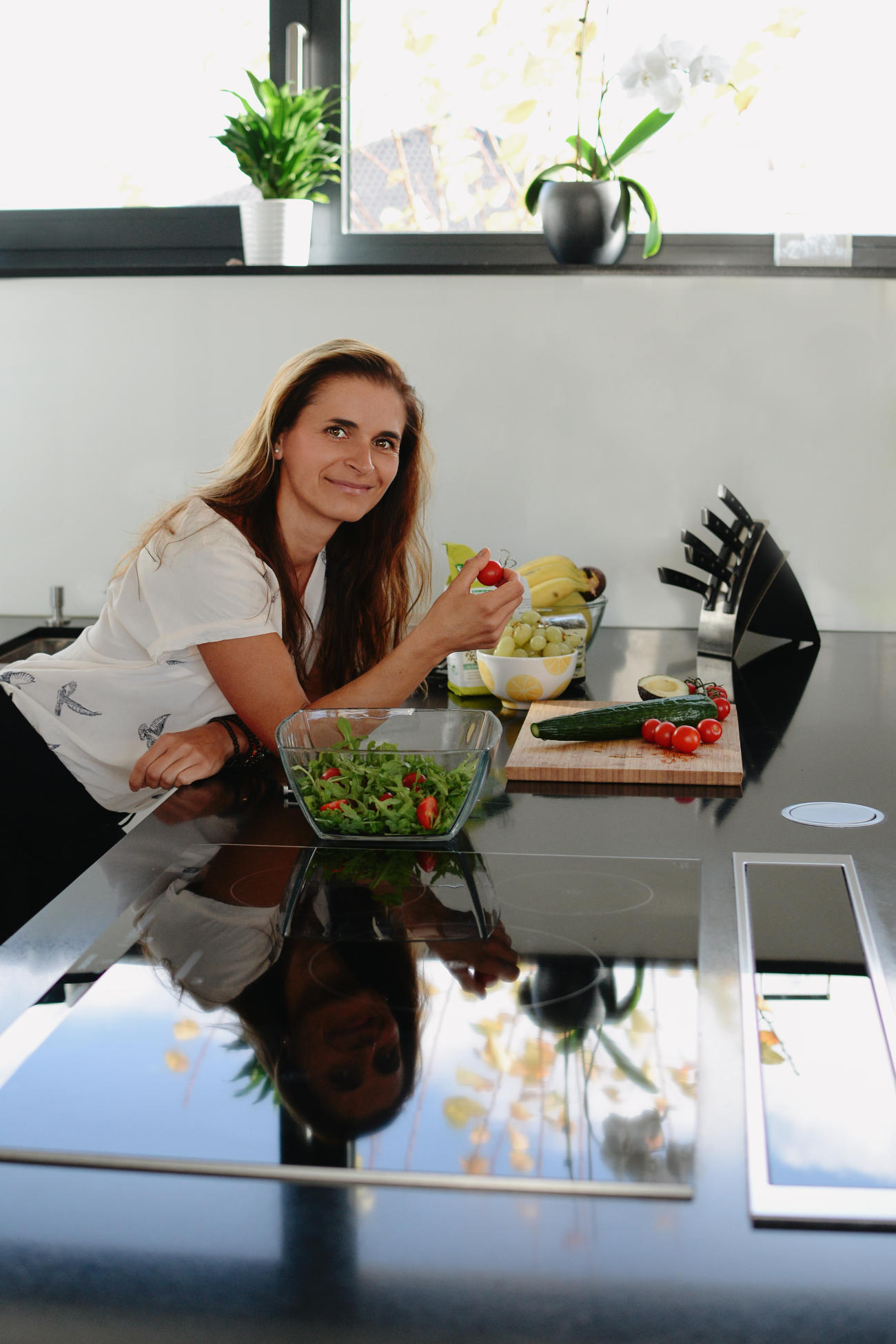 WHAT IS NUTRITIONAL THERAPY?
Nutritional Therapy is a practical approach & application of the latest research in nutrition and health sciences to promote optimum health and peak performance.
Also, Blanka is using the Functional Medicine model, which is a client-centred & science-based approach, addressing the root causes of individual health concerns rather than just particular symptoms.
Functional Medicine, takes into consideration your biochemical individuality, diet, lifestyle, environment, mental and emotional state, existing medical conditions and genetic factors.
Holistic approach allows the nutritionist to support your health in a personalised manner so that you can restore the body's natural balance and prevent disease.
Nutrient deficiency is widespread nowadays leading to fatigue, depression, digestive problems or skin disorders.
It is often due to intensive farming methods which deplete the nutrients in the soil as well as pollution, stressful lifestyle and over-consumption of processed food.
It is the cumulative effect of decisions that we make about our Health & Wellbeing that can lead to many chronic diseases such as :
diabetes
cardiovascular disease
cancer
auto-immune conditions
mental health disorders
Do you experience regularly any of these symptoms?
energy slumps
cravings for sweets or stimulants
headaches
chronic pain
gastrointestinal dysfunction (bloating, heartburn, reflux, constipation, diarrhoea)
skin eruptions
poor cognition
poor sleep
anxiety
negativity and depression
weight gain
morning stiffness
feeling sluggish
Did you answer "yes" multiple times?
Changing eating patterns might seem challenging (especially if you suffer from any chronic conditions).
That's why a personalised consultation allows you to get tailored nutritional advice that suits your individual needs.
Sometimes we think that we are eating a supposedly" healthy diet", but foods that may be beneficial to one person might not be right for another.
A professional review of your dietary habits could reveal potential dietary mistakes that may be contributing to your health conditions. Book your FREE consultation to find out more.
Book your free 30-minutes consultation to find out more about my services
Take control of your health!
What to expect from a  nutritional consultation?
In all cases, a FREE 30-minute consultation is recommended to discuss if Nutritional Therapy consultation is what you are looking for and if your particular health condition is within Blanka's field of expertise.
After the free introduction, Blanka will email you a Food Diary Form and Health & Lifestyle questionnaire for you to complete.
A holistic approach is necessary to understand your health concerns thoroughly, assess your nutritional status and learn about environmental, genetic and other factors that may affect your health & wellbeing.
The completed Food Diary allows Blanka to customize new dietary routine and prepare an action plan, including your favourite food (whenever possible) so that your new diet & lifestyle change is enjoyable, practical and sustainable.
"If we could give every individual the right amount of nourishment and exercise, not too little and not too much, we would have the safest way to health."
Hippocrates
90 – minutes consultation via Skype or in-person:
At the initial consultation, Blanka will explain how your diet and current lifestyle might be affecting your general health and specific conditions.
Also, she will talk you through the main points from your completed Food Diary and Health & Lifestyle questionnaire so that you undestand potential causes of your imbalances or health issues.
Blanka provides an innovative and unique combination of various pillars that play a significant role in the Wellbeing of every person (mental, physical, emotional, nutritional, behavioural, spiritual).
Such factors are all interconnected. To achieve sustainable transformation, it is necessary to uncover the unconscious thoughts, patterns & limiting beliefs and often fixed mindset and not only dietary issues.
Find out more about Blanka's workshops, where she provides simple tools & strategies on how to replace old habits with empowering habits and what and when to eat.
Additionally ,you will learn how to set almost effortless actions to achieve uncompromised Health and Wellbeing in all areas of your life.
All recommendations are science-based and work around your current diet and lifestyle. It is essential to implement specific changes and habits gradually to achieve a feasible and balanced health & lifestyle.
Couple of days after the consulation you will receive a summary in writing.  This document includes a diet analysis report and a clear and specific action plan (also discussed during the consultation).
At your first consultation, Blanka may recommend some functional tests to confirm any suspected nutritional or systems imbalances. Some of these tests (iron, B12, thyroid, vitamin D) can be requested from your GP.
Other factors such as impaired digestion or absorption, a hormonal or brain chemical imbalance, the compromised immune system might need further investigation.
Additionally, Blanka might recommend appropriate and specific nutritional supplements to rebalance nutritional deficiency or support specific physiological function.
Follow up consultation  (60 minutes) over Skype or in-person :
Blanka will schedule a follow-up consultation with you 2 to 4 weeks after the initial consultation.
She will  discuss with you and explain any test results, adjust nutritional strategies, track your progress or deal with new questions and issues that may arise while you are getting familiar with your new lifestyle approach.
To find out more about the prices & packages, schedule your FREE consultation today.
"Take care of your body. It's the only place you have to live."
Jim Rohn