I teach tired, bloated and overweight women how to rebalance their hormones so that they can flow through their hectic days with abundant energy and ease.
I am passionate about teaching women how to balance their hormones so that they can get their sleep, stress, weight, digestion, food choice & mood under control and flow through their hectic days with ease.
I am a certified holistic nutritionist with a particular interest in gastrointestinal disorders, hormonal imbalance, and mental & emotional wellbeing.
What does it mean?
If you suffer from bloating, excessive gas, sluggish metabolism, diarrhea, constipation, poor sleep, mood swings, low energy, cravings, binge eating, weight gain, or stubborn belly fat I  have a solution for you.
I would love to help you get out of the vicious cycle and look & feel amazing!
Let's find the root cause of your health problems and tailor a unique plan so that you can enjoy uncompromised life!
"I started with private yoga classes with Blanka, and now I progressed to Blanka's group training sessions ( body toning and Vinyasa yoga). She is excellent! She is full of energy, always in a good mood, which is exactly what you need after a long day at work.

Private classes speak for themselves, but Blanka is giving you all the attention also in the group classes correcting your posture, providing modifications and she always reminds you to inhale and exhale! Join the group, you will not regret it!"
Zrinka Spajic
"I've been doing Blanka's Vinyasa yoga and body toning classes for several years.

She is an amazing teacher; full of energy, and she pushes us to give our best.

I love her classes, and I feel a lot more flexible and toned. I can only recommend it!"
Nathalie Amaral
"I have been attending Blanka's Yoga and Body toning classes since February 2019 and I am extremely glad that I found her! As well as being an excellent yoga teacher and helping me to improve my posture and alleviate general aches and pains, I have also benefited greatly from her experience as a health nutritionist. Following a major surgery earlier this year, I consulted Blanka for nutritional advice to help speed up my recovery and get me back on track with healthier eating habits and my general wellbeing. The personally-tailored plan that she provided me with after my Nutrition Consultation has really worked wonders. My recovery has surpassed my Dr's expectations and I feel much more energetic and positive. As well as being a food and yoga guru, Blanka is also extremely knowledgeable on food supplements and has given me some great advice (as well as lots of useful tips!) on which ones to take and exactly when to take them in order to get the maximum benefits for both body and mind. Thank you, Blanka!"
Sarah Longhurst
"Blanka is my go to person for any nutrition or lifestyle advice. Her knowledge from a holistic perspective is incredibly thorough and accurate. Her understanding of the body, fundamental nutritional health and wellbeing means that she can assess your unique and individual issue in a way that enables you to act immediately. She really takes the time to consider what's best for you and is always on call to respond to any follow up questions you might have. Blanka has become a key figure in the holistic approach to my wellbeing."
Laurie Nouchka
"Thanks to Blanka I understood that perfection doesn't exist and it is impossible to avoid everything that we should but little changes add up to great results. I was able to lose 6 kg over in 3 months without any yo-yo effect. I also improved my sleep patterns and my mood increased significantly. Blanka was honest and I felt comfortable with her advice. Thank you!"
Martina Kubesova
"Blanka's knowledge, compassion and immense support helped me to understand my body and my mind. The choices that I make each day and the impact it has on my energy levels. My digestion improved and I don't feel bloated every afternoon ( as I used to for years).

I  can't recommend Blanka highly enough!"
Marketa Sochova
Do you want to learn what to eat, why and when to improve your health issues?
Let's find the root cause of your health issues and make you look & feel amazing!
Are you looking for science-based & sustainable Health & Wellbeing programmes that would improve workplace productivity & motivation?
I have a solution for you!
Are you passionate about nutrition and the impact of food on your energy levels, mood or sleep?
My interactive & fun workshops will give actionable tips that you will love!
Book your free discovery call
and find out if we are a good match!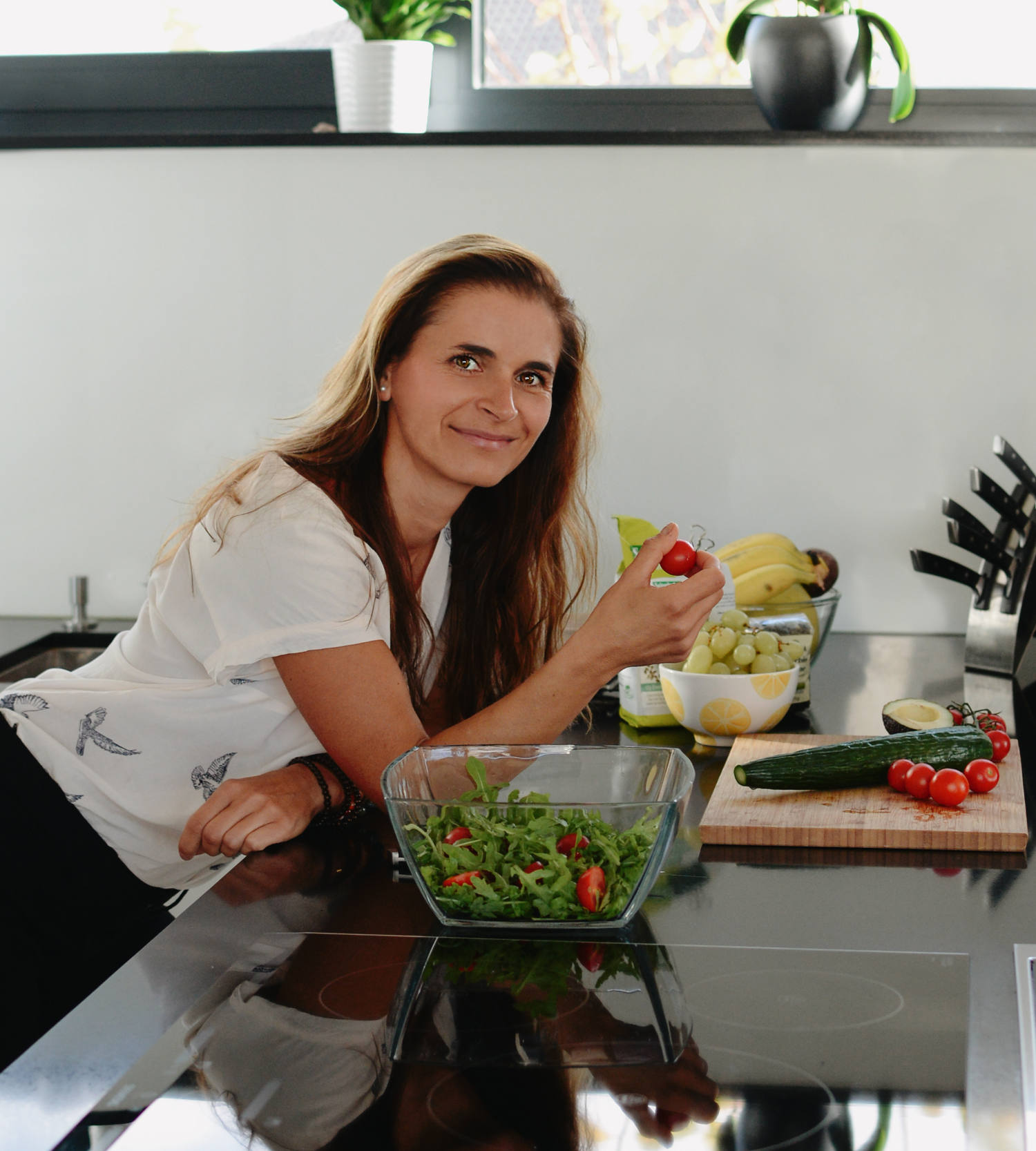 "You must take personal responsibility. You cannot change the circumstances, the seasons, or the wind, but you can change yourself. That is something you have charge of."
Jim Rohn